Celebs Gossip
All About Your Favorite celeb
This website brings you the latest in juicy celebrity gossip from all over the world. If you love reading scandalous stories about your favourite famous celebrities, or hearing news about their latest romantic pursuits, crazy partying stories or humanitarian efforts, this is the place for you.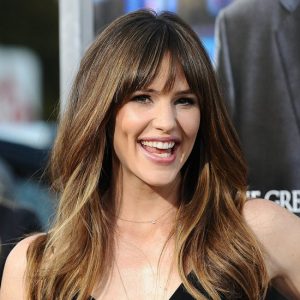 Jennifer Garner on Instagram!

Jennifer Garner has refused to join instagram for a long time, but finally the day has come where she has given into the social media site and created an account! Her first post features her in a super cute video where she writes "I am officially on Instagram…So please follow me because isn't that how this works…" on a white board. Don't worry Jen, tomorrow you'll probably have a million followers…
Smash Mouth Singer Hospitalised
Lead singer of Smash Mouth Steve Harwell has been hospitalised it has been confirmed by his manager. Smash Mouth rose to fame for their hits "All Star" and "I'm a Believer". Reportedly, it was not an emergency but the singer was experiencing trouble breathing, and due to his medical history thought it best to take himself to the hospital to get checked out. Their Thursday night concert was cancelled, and the band are looking to reschedule immediately.
Justin Bieber has 100 million twitter followers
Justin Bieber, the teen singing sensation, has finally reached 100 million followers on popular social media platform Twitter. Despite cancelling the last 15 dates of his world tour, his fans still remain loyal and interested in what the singer has to say. Justin is the second person in the world to manage reaching 100 million twitter followers, second to Katy Perry to achieved the goal last year. It's a welcome achievement for Justin, who earlier this week was subject to a naked photo leak.
Taylor Swift has first UK number one
Taylor's latest single "Look What You Made Me Do" has reached number one on the UK charts. The song has been an instant hit, and has made 30000 downloads in the first week of its release.
Miley donates 500k to Hurricane Harvey
The singer broke down in tears on the Ellen show this week, as she discussed the victims of Hurricane Harvey, the latest Hurricane to hit Houston. People have had to evacuate their homes and go into shelter, and 35 people have died. The singer pledged to donate a large sum of money to supporting victims of the hurricane.
Paris Hilton's Dogs Living the High Life
Paris Hilton, the infamous blonde socialite has given a look inside her dogs flash home. The singer/actress/public figure doesn't do things by half when it comes to her pets. Paris shared a photo of her dogs mansion on Instagram recently, revealing that her dogs are truly living the high life. They even have a balcony and perfectly manicured front lawn. It also has air-conditioning and heating inside… talk about puppy love.
Meek Mill and Nicki Minaj Break-up
Meek Mill has said that he was the one to break up with Nicki Minaj, not the other way around. Meek is also telling everyone that him and Nicki are done for good, a sentiment that seems to be felt by Nicki too who took to twitter to announce that she is single.
Madonna Moves to Lisbon
Madonna has purchased a house in Lisbon to be close to her son who has recently joined the city's youth football team – Benfica. The club accepted Madonna's adopted son from Malawi after his first test in the spring. Madonna's new home cost $7.5 million, and will take about six months to renovate.
Brad apologises to Jennifer to Leaving her for Angelina
Now that Brangelina have split, Jennifer Aniston is the talk of the town. Jennifer reportedly knew that it was only a matter of time before Brad and Angelina called it quits. Jolie stole Brad away from her while the pair were still married, but Jennifer doesn't remain bitter as she is happily married to new beau Justin Thoreau. After his split with Angelina, Brad has reportedly apologised to Jennifer for leaving her for a new woman. Sources say that he has wanted to apologise to her for everything he put her through for a long time, and finally he is able to.
Brooklyn Beckham controversial photoshoot
The young Beckham has been roasted for posing with a gun in a recent photoshoot. The 18 year old took part in a black and white photoshoot which showed him pointing a gun at the camera and flexing his biceps. Fans were outraged that Brooklyn would use a dangerous item as a prop for a photoshoot and have slammed him for doing so.
Kim's Bikini Selfie Fail
Kim Kardashian tried to fool her clever fans with a selfie that she had already shared 3 years ago. The fans didn't miss a thing, and instantly called her out on her devious plan. She captioned the picture "It's really hot today", trying to play it cool and show that she was enjoying the beach. Little did she know her fans would be so onto her! Awkward…
Kylie Jenner Terrified of Butterflies
While on a trip to London, Kylie and her best friend Jordyn Woods paid a visit to a butterfly sanctuary, where the 20 year old realised she had an unknown fear. She says "it's literally a bug", and talks about how without the wings butterflies aren't so pretty. Kylie was reportedly screaming when a butterfly landed on her, and had to be reassured by a worker that it wasn't dangerous.
Kristen Stewart and Girlfriend Pictured in New York
Kristen Stewart has recently come out as gay, and isn't afraid to show her affection publicly as she holds hands with girlfriend Stella Maxwell while walking through New York city. The actress and Victoria's Secret model even sported similar outfits, both opting for ripped jeans and dark shades as they held hands.
Harry Styles and Girlfriend Split
Harry Styles has reportedly split from girlfriend Tess Ward after just one month of dating! Sources say that Tess broke it off with Harry after realising that she still has feelings for her ex. Ouch!
We hope you enjoy reading our site and finding the most up to date celebrity gossip from around the world. If you're always on the lookout for what scandals your favourite celebrity has been involved in lately then we've got you covered.